Chef's Favorite
New Item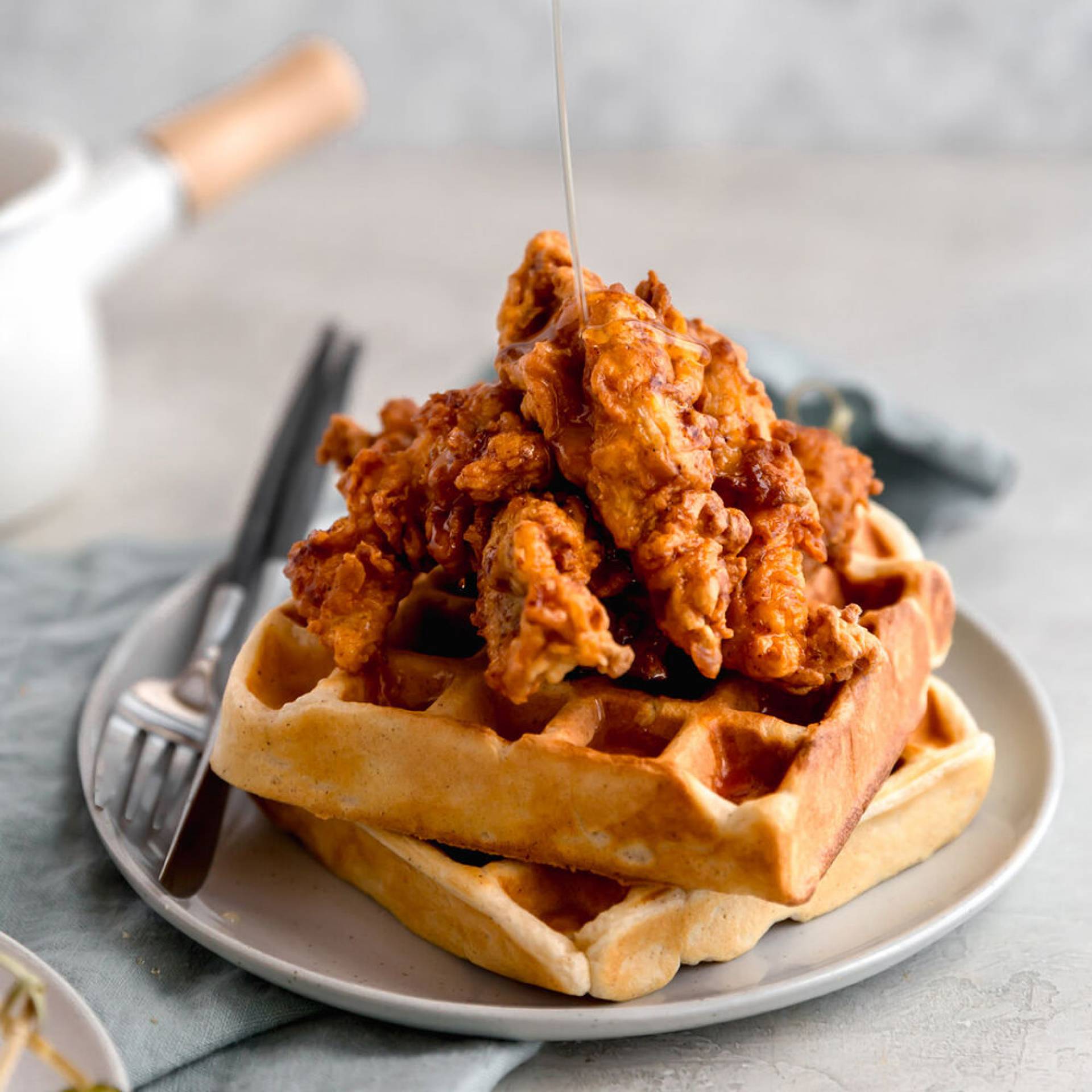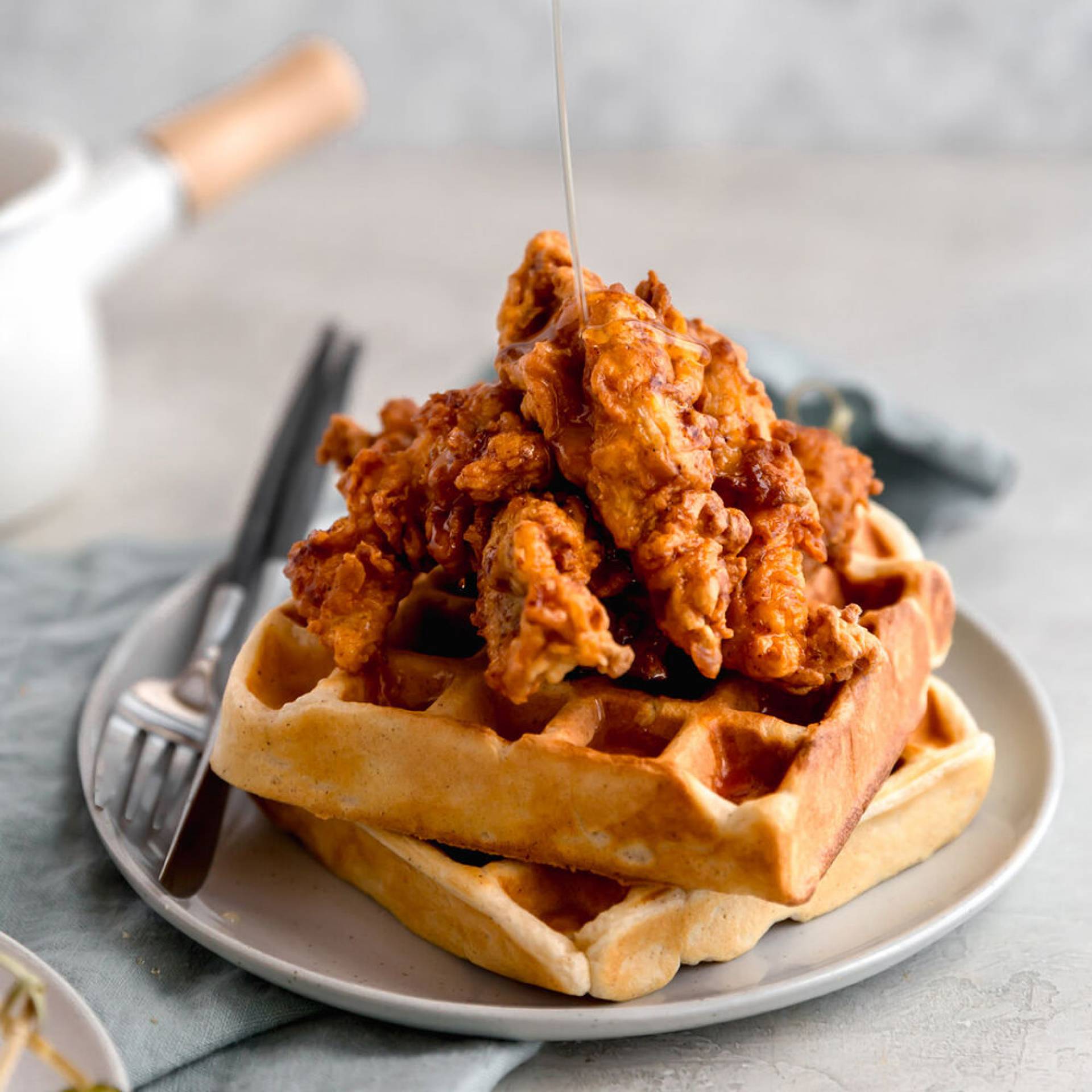 Fried Chicken and Waffles
Chicken breast marinaded in buttermilk and coated with a blend of herbs and spices. Served on top of a protein waffle and smothered with local maple syrup.
Available sizes:
Regular
Family-Size
When would you like to receive your order?
December 2021

Sun 05 December 2021
Wed 08 December 2021
Sun 12 December 2021
Wed 15 December 2021
Sun 19 December 2021
Chicken Breast (Chicken Breast), Mapple Syrup, Waffle Mix (Whole Wheat Flour, Oat Flour, Cane Sugar (usda), Pea protein powder, Baking Powder, Baking Soda)
Wheat
Regular portion
Calories:

239

Protein:

39.24gr

Total Carbohydrate:

13.40gr

Total Fat:

2.20gr

Sodium:

111.58mg
Family-Size portion
Calories:

956

Protein:

156.96gr

Total Carbohydrate:

53.60gr

Total Fat:

8.80gr

Sodium:

446.32mg
Microwave for 2 - 3 minutes Remove Syrup when heating.